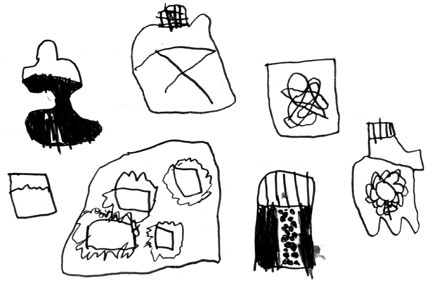 sometimes the kid gets all excited about going to the supermarket. because she cannot yet write most cohesive words, she will draw our shopping list. today we are going to chinatown.
clockwise from top: soy milk, noodles, rose syrup cordial, nanami togarashi, dumplings, chili bean paste, sesame oil.
- – -
this was originally posted to the ragingyoghurt facebook page,
while the blog lay dormant.