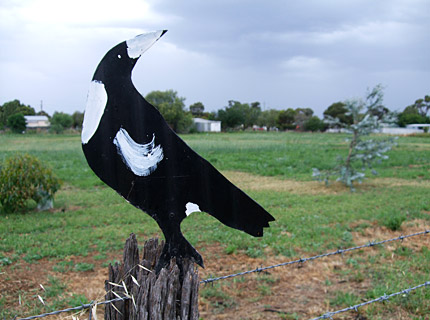 2012 clicked over without too much of a to-do. i think it was about 11.55 on the night of 31 december when i went to bed, no longer willing to play the guessing game of "will harlan wake up for a feed in ten minutes, or three hours?" i heard the fireworks going off in the city. harlan awoke about two hours later. but it's not like we've been having an uneventful summer.
just shy of xmas, we hightailed it out of the city, into the northeastern corner of victoria, where the boy has a little patch of dirt. we brought along our kmart xmas tree, and scattered a handful of presents underneath. then we got along with the business of a summer holiday. bike rides for some…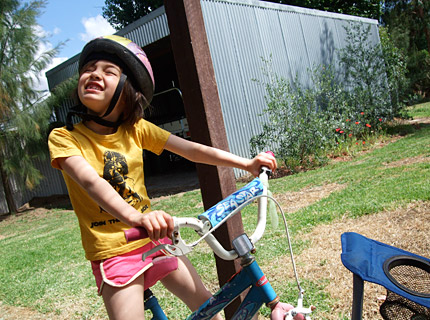 and dipping our toes in sunshine at the nearby woolshed falls…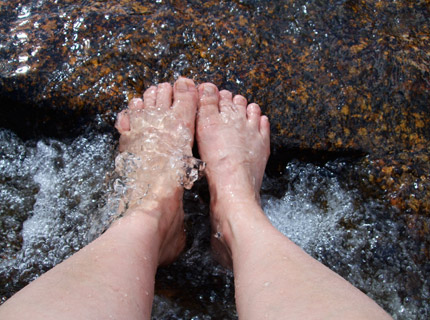 (while others of us dozed in the shade of the björn)…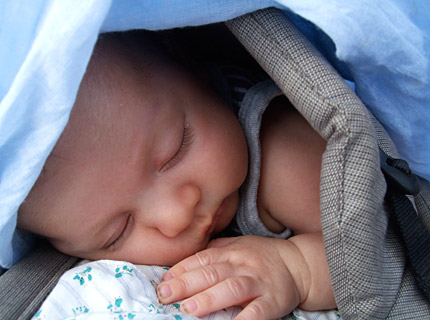 (and elsewhere).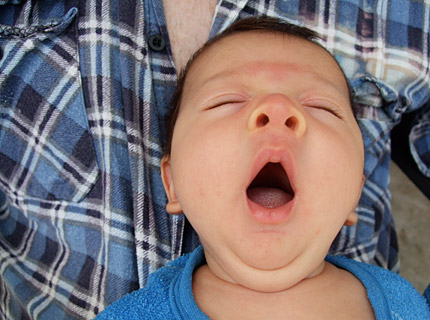 there was the endless washing of washers.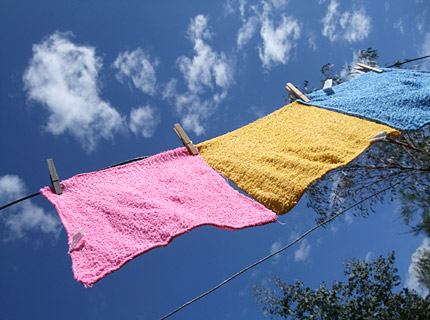 evenings, we walked the town, listening to birdsong and spying on wild bunnies. around the train station it's rife with bunnies.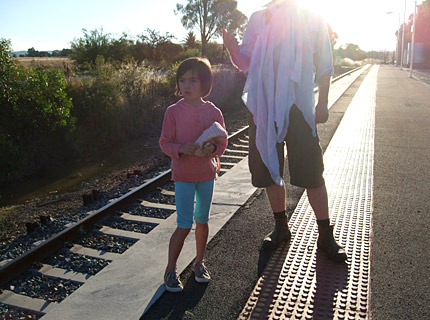 during the day we hid from the heat, or we searched out local delicacies. at the aldi in wodonga, we bought ham steaks and maple (flavoured) syrup and a six-pack of mince tarts. dinner sorted, we said, pleased, as they came up the conveyor belt. (though we were kidding — dinner was at the local chicken shop.)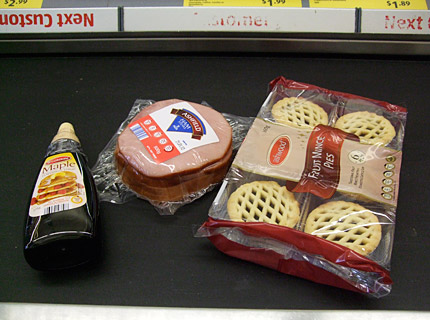 another day, i came across a wonderful mulberry dacquoise at the beechworth pantry. crunchy hazelnut meringue sandwiching fat berries in cream. there may be no better cake in this pocket of victoria.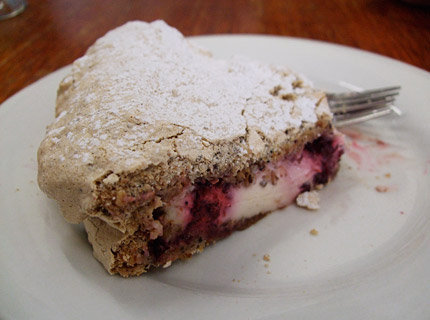 and then there was christmas, at the town called the rock — a glut of prawns and an endless supply of miniature chocolate bars. there was lemon tart and cream sprayed from a can. there were presents, oh my word, yes.
back in chiltern, we resumed the evening strolls. the weather had cooled down some and everything was green,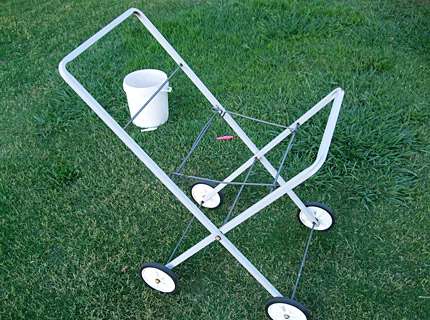 green,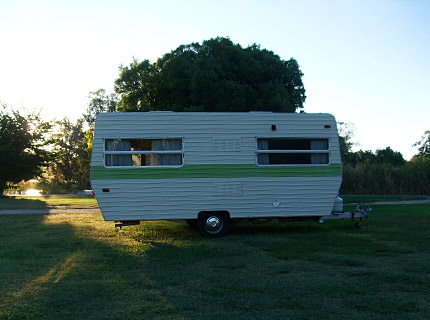 green.