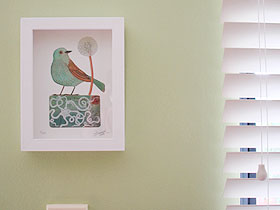 we are flying south for winter, just for a week, to melbourne.
these birds, on the other hand, have journeyed halfway across the world to rest on my walls. i was only recently introduced to geninne's art blog, and by chance, right as she finished the last of a series of 20 birds in watercolour and collage.
i am thrilled to own a couple of the limited edition prints she sells in her etsy shop. one greets me each time i enter my green bedroom. and the other, because house-painting is so addictive and compelling, farewells me when i leave the apartment through my freshly painted scarlet vestibule.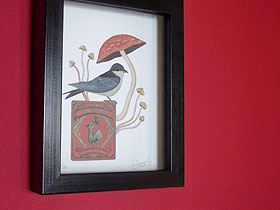 see you in a bit.