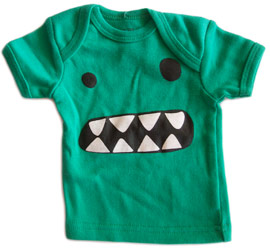 i met a new baby today. lyra. such a snuffly, squishy, sweet, tiny little baby. she came rather a bit sooner than her parents had expected, so although she's been out for almost two months, it's only just gone her proper birthday.
we brought her a couple of t-shirts in gender-non-specific colours — and really, who doesn't need a monster face shirt? rrrRRR. we also brought her parents a guidebook from the 50s that i found in a small secondhand haberdashery up the road. it was a primer for new parents from the maternal and baby welfare division of the new south wales department of public health, on what to do with your kid up 'til the age of five.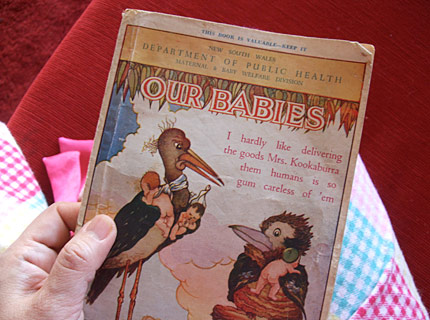 i didn't get to absorb any of the good advice in the book; it's probably too late anyway. the kid is precise about her age when asked: five and two-thirds.
however, there was a slew of most excellent vintage ads, for all manner of healthful products for your young child.
nibble sticks, milk jelly…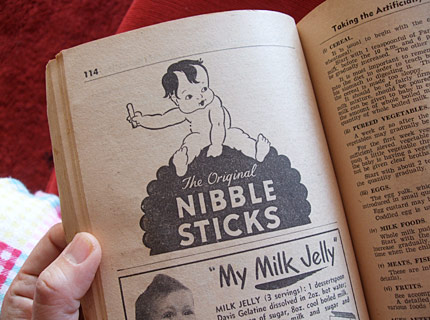 tasty biscuits of wholemeal…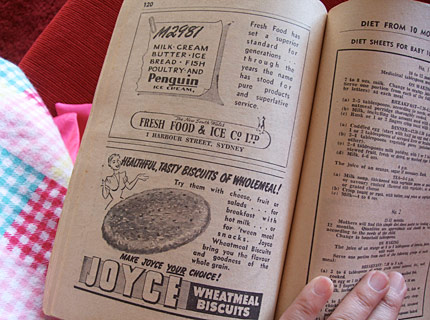 creamy custard eclairs…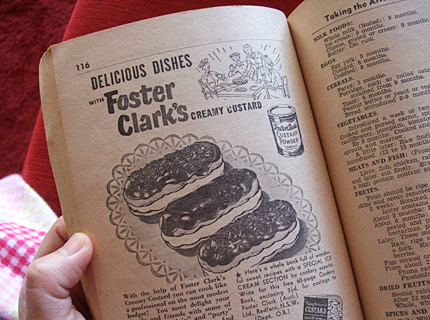 and "extra cream" milk chocolate, so good for young children.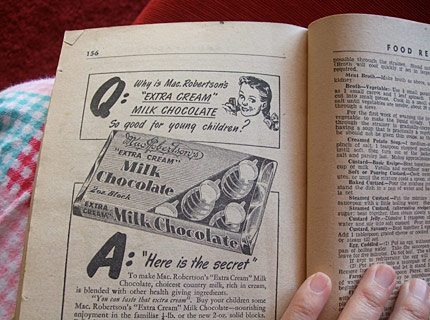 are these ads not just as persuasive as (and quite a bit more charming than) the slick photographic ads of today? for example, i found myself really wanting a fat eclair.