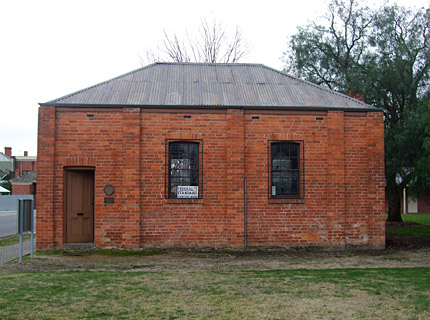 i didn't fritter our weekend away eating fried potatoes, no. to the kid's chargrin, i spent rather a lot of time in this sturdy little brick of a building just around the corner from the chiltern chip shop. contrary to what you may gather from the looks of it, it is not a historic gaol.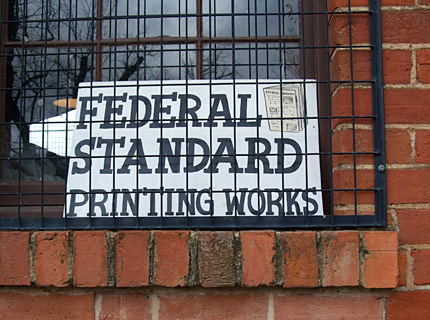 in fact, it is a historic printery, the home of the federal standard, a newspaper founded way back in 1859. these days it lies dormant most of the time, as it has since the paper closed in 1969 following the death of its publisher. however on the second weekend of each month the wooden door swings open, and the old machines within clank to life.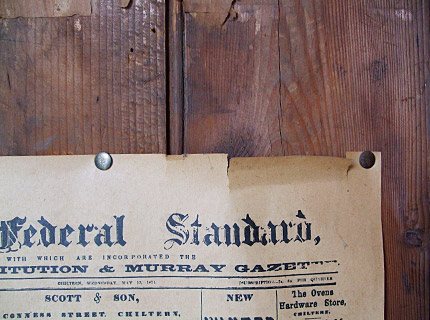 under the auspices of the national trust, a pair of personable old gentlemen trained in the ancient, ink-stained art of printing will invite you in, and tell you that everything is more or less how it was when the presses stopped running all those decades ago.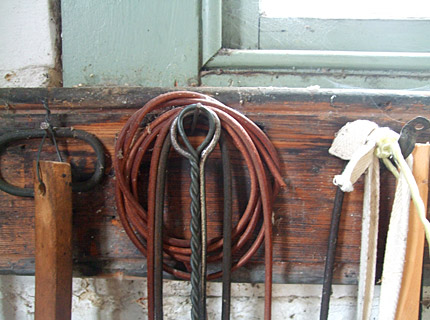 and it's true: here and there, surrounding two 100+ year old printing presses, quaint tools hang on rusty nails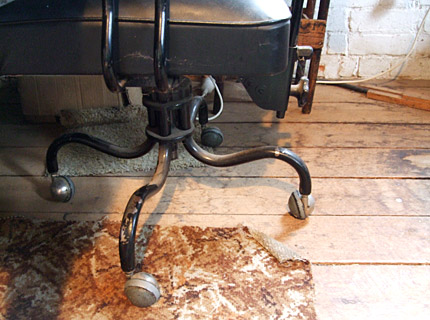 and vintage office chairs rest tiredly on threadbare carpet.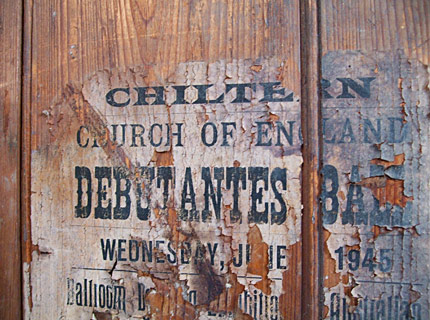 there are ancient fliers attached to the wooden walls,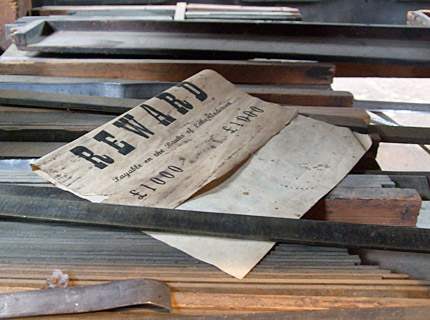 or tucked into forgotten secret spots,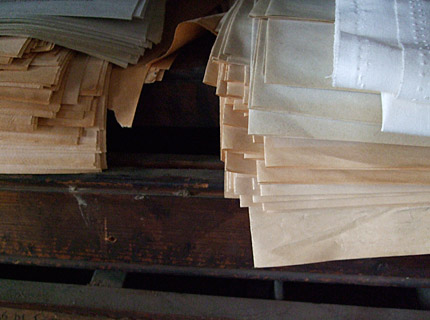 stacks of yellowed newsprint
sitting on stacks of shallow drawers.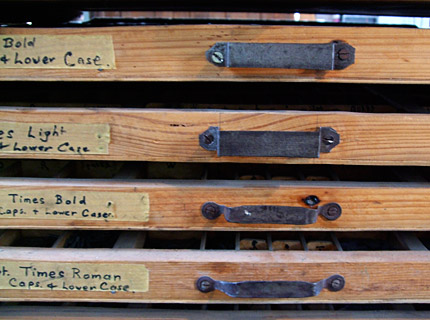 lots of drawers bearing mysterious marks,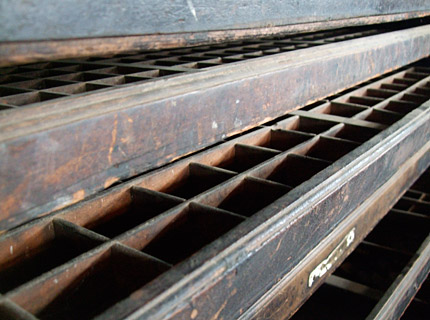 divided up into many tidy little compartments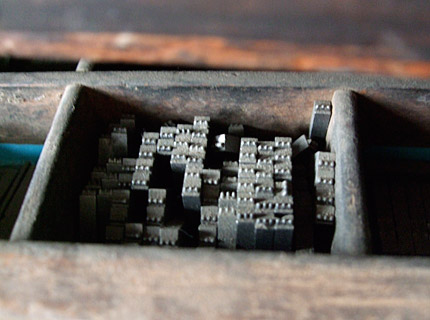 holding a wealth of precious metal –
printing blocks in the tiniest of sizes, all neatly organised.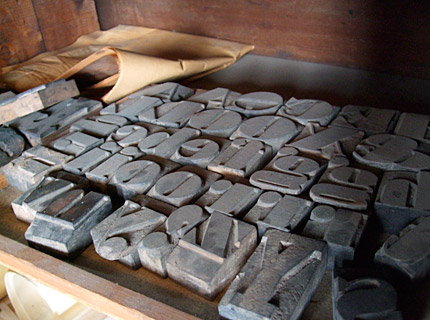 there are larger blocks as well, artfully carved of wood in fancy typefaces, for setting handsome headlines.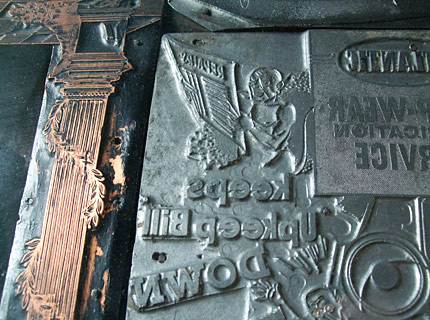 and there are trays of etched metal panels, each a work of art advertising the fine products of yesteryear.
look! it's the new holden!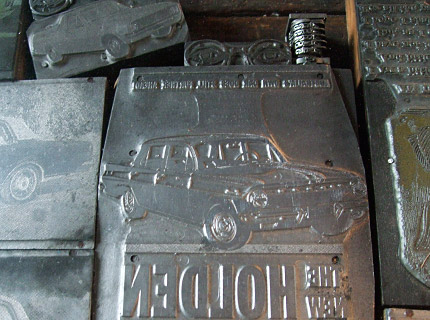 the pride of the printery though, is what its guardians consider to be the last working linotype machine in australia.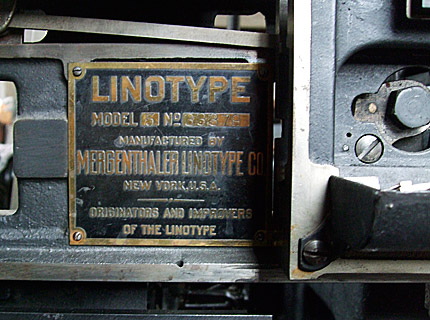 the big city newspapers used to have scores of them, i was told, but the advent of phototypesetting and computers saw these machines unceremoniously thrown out.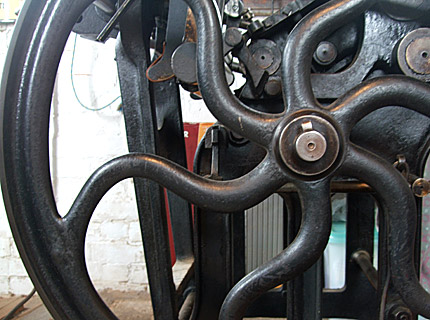 thrown out! this beautiful thing — borne of a genius watchmaker — with its diabolically clever mechanics.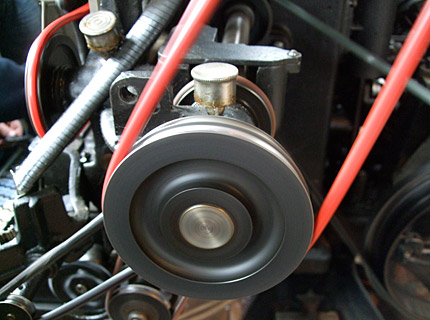 this typesetting machine is itself adorned with type — instructional and stern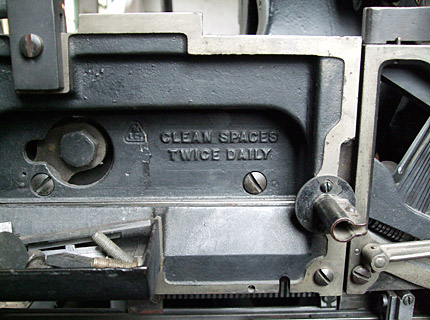 and heartbreakingly, gorgeously industrial.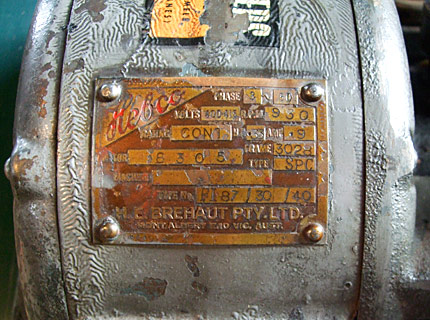 and yet, the keyboard is unashamedly no-nonsense, not a hint is given as to the magic that will ensue once each key is pressed.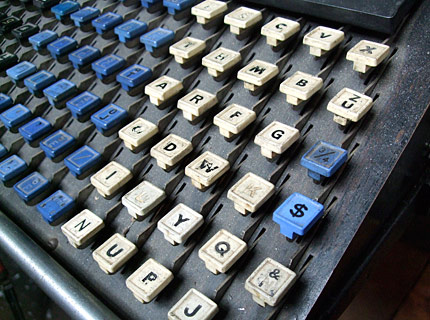 metal tabs are released from a large cartridge ("magazine") above the keyboard, each one bearing a corresponding character.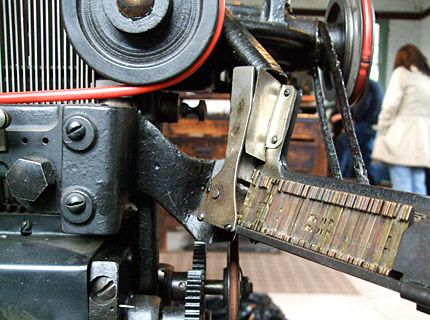 once a complete line has been composed, set to a fixed width, the row of letters forms a mould into which molten lead is pressed. yes, that thar's a cauldron of molten lead: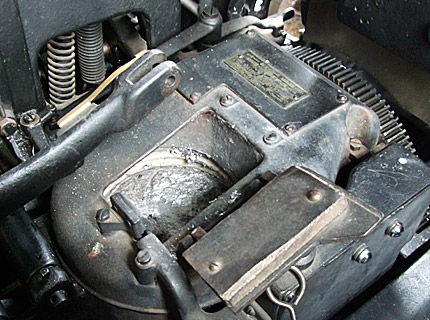 it cools down fast, solidifies, and is ejected.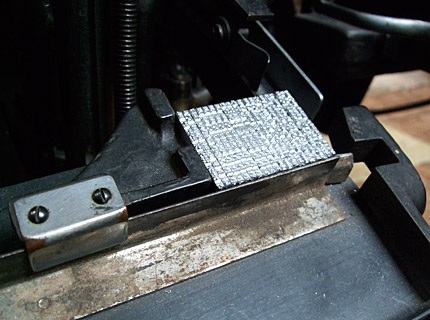 voila. a line o' type.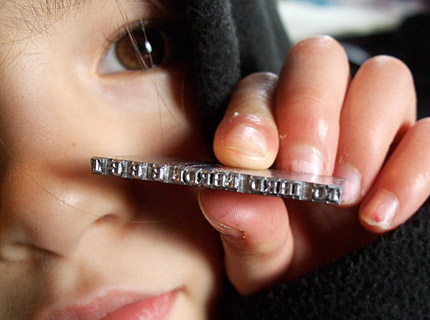 unglaze your eyes. i'm sorry to go all fangirl on you, but at this point a great metal arm swoops down, retrieves the metal tags, and then — following some turning of gears and a good deal of clicking and whirring — returns each little key to its rightful slot in the magazine. it is amazing to watch, but perhaps not quite as rivetting to read a rambling retelling of.
(if you are interested though, you could read this.)
oh, federal standard printing works… how you warm the cockles of my heart.