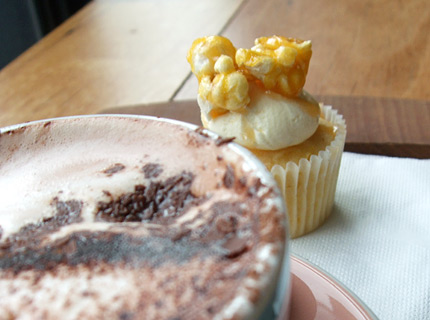 i was in the city so early the other day that my go-to sushi roll place at melbourne central was only three rolls into their display. cupcakes then.
cupcake central recently launched their autumn collection, which includes this adorable butter popcorn cupcake. why so bashful, little cake? you're an exceptionally moist creamed corn cake, topped with a pouf of vanilla frosting, a drizzle of caramel sauce and a crunchy cluster of caramel popcorn. yum! it darned near knocked the black velvet off its preferred cupcake perch.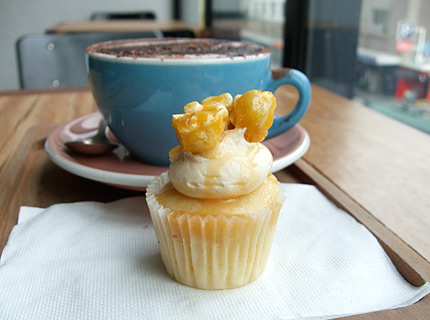 the hot chocolate was pretty good too, served in a fetching blue cup of sturdy china and topped with shaved chocolate. do i even need to mention the tidy little wooden snack tray on which cup and cake are delivered? surely one of the more agreeable ways to rid yourself of that five dollar bill in your purse.