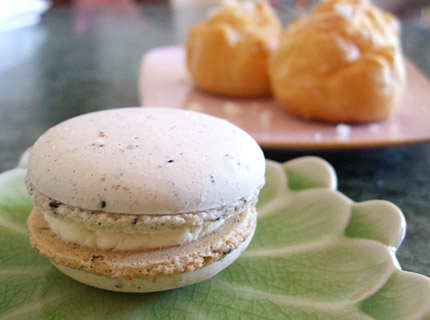 choukette, down the road, plies a trade in little french treats. a black sesame macaron is a fine treat on any given day, pleasingly chewy with its buttercream filling all subtly nutty. (a rose macaron is also a fine treat, as is one filled with salted butter caramel…)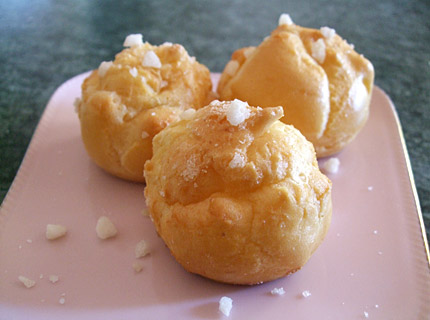 but what of the chouquettes, for which the shop is named? you can get a dozen in a large paper bag, corners twisted as they do in paris (i imagine), for five dollars, and you can eat them as you head back up the street. they are just balls of choux pastry, dotted with large sugar crystals, but they are strangely compelling. by the second set of lights, you will suddenly realise that you've gobbled down four.
stop.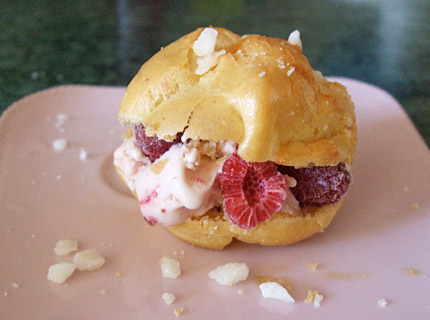 save some for when you get home. slice them open, and fill them with ice cream and berries. i suppose it defeats the purpose of a simple little pastry, but daymn, it makes for a perfect mouthful — surely the finest treat that day.